Attendees are in for a big treat this year — as Alpine Thunder will be headlining the Glenville Oktoberfest in 2018!!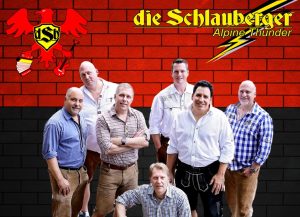 This tremendous Oktoberfest band headlines events across America and we're in for a big treat as they join us as our headliner — they will take the stage after 4pm in the Main Biergarten and then close out the show — followed by FIREWORKS!
Check out Youtube or the bands website at http://www.dsbworld.com to see clips from recent shows!