Come to Scotia's Freedom Park on Sunday, July 28th and enjoy the Bavarian Baron's as they entertain the crowd for the First Annual "60 Days till Oktoberfest" Party!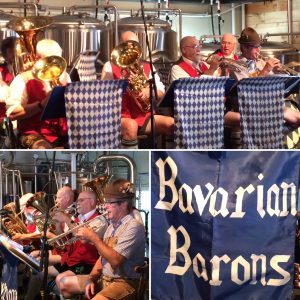 Freedom Park is located in the Village of Scotia along the banks of the Mohawk River — adjacent to Jumpin' Jacks Drive In!
Our (now regionally popular) Glenville Oktoberfest will be returning to the Town of Glenville's Maalwyck Park on Saturday September 28th.
Show starts at 7:00 pm! Wear your Glenville Oktoberfest shirt or hat and join the fun! Sponsored by the GBPA and the Glenville Oktoberfest